Home > Services
Blind and Buried Vias
When Should We Use Blind and Buried Vias?
When you want to put enough PTH vias on a PCB where space is limited, Blind and buried vias might
offer you a solution. Since Blind buried vias are used to connect between layers of PCB under
restrictions of surface.
What's The Difference Between Buried Vias and Blind Via PCB?
Buried vias do not go through to top and bottom layers , they are use to connect two or four or more
inner layers of the PCB board.
Blind via PCB connects an outer layer to inner layers but does not go through the whole circuit board.
The below picture help you compared Through Vias with Blind Buried Vias.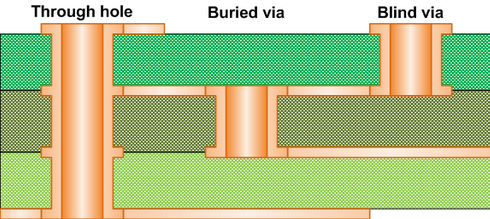 Blind vias PCB are used to connect one outer layer with at least one inner layer.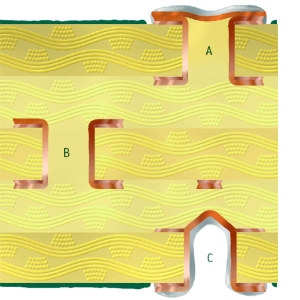 A is a mechnical drilled Blind via on the PCB board.
C is a laser drilled Blind via PCB.
B is Buried Vias.
Buried Vias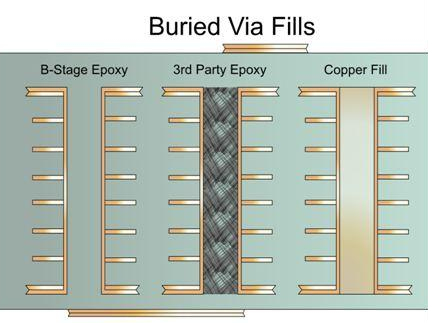 Buried vias are used to create connections of the inner layers, which have no contact with the outer
layers.
Bysco could do Min.hole is 3mil. learn more about our PCB Capability.