Home > Services
AOI Testing
How Does AOI Inspection Help Inspect PCBA Quality?
Bysco do completed PCBA Testing for PCBA quality before shipment, AOI Testing is one of our PCBA
testing.
Why We Use AOI Inspection for PCBA Quality?
AOI Inspection could check such as poor quality solder joints, tombstoning, and other post reflow
defects, so could reduce the need for expensive rework and repair.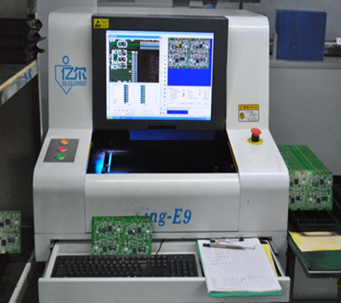 AOI's inspection for a PCB board with components may inspect the following features:
· Area Defects
· Billboarding
· Component Offset
· Component Polarity
· Component Presence/Absence
· Component Skew
· Excessive Solder Joints
· Flipped Component
· Height Defects
· Insufficient Paste Around Leads
· Insufficient Solder Joints
· Lifted Leads
· No-population Tests
· Paste Registration
· Severely Damaged Components
· Solder Bridges
· Tombstoning
· Oume Defects
· Wrong Part
Please ask us quote for u at first, sale@chinapcba.com if you would like to find high quality PCBA
supplier in China.