Home > Services
IC Programming
How Do Bysco Provide IC Programming Service?
1. We will purchase IC programming machine according to your IC model or customer provide IC
programming tooling for us.
2. We will download software in IC by programming tooling.
3. Verify software if it's ok and begin to test board by software.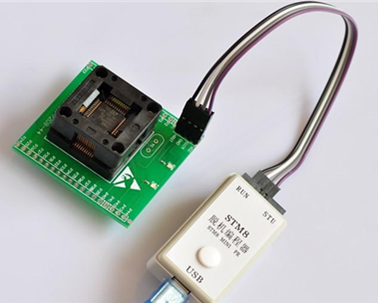 We can offer a wide range of solutions to the programming of components prior or post assembly.
One time programmable (OTP) parts will normally be programmed and verified prior to assembly.
For SMT parts we have a variety of adaptors for conventional programmers.
Most current flash based microprocessors provide options for in circuit programming either by a
dedicated serial protocol, JTAG or built in bootstrap via a standard serial port. We have a variety
of systems to cope with these requirements coupled with the ability to program and verify during
functional test.
With off chip flash memories, JTAG or BDM can be used to introduce an initial bootstrap with a
standard interface being used to transfer the bulk of the code.
We have full of experience in below IC programming.