Home > Services
PCB Conformal Coating
Why Use Conformal Coating for PCB?
PCB Conformal Coating could protect electronic product against moisture, dust, chemicals,
and extream temperature.
Conformal coatings material including Silicone Conformal Coating, Epoxy Conformal Coating
and etc.
What's Our PCB Conformal Coating Services in China?
Our Conformal Coating process include:
· Do masking for PCB before Conformal Coatings
· Purchase Conformal Coating material according to you required
· Choose the best and cost-effective Conformal Coating Application method
3 Ways You Must Know About Masking Methods for Prevent Conformal Coatings Contamination.
-- Rubber Masking Boots for PCB Conformal Coating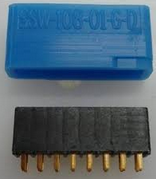 It's used for the spray conformal coatings application and can be more reusable if compared
with masking tapes and peeable mask. It is not suggested for dip applications since it does
not form an adequate seal. Conformal coating could flow under the boot and into the contact
area when do Conformal Coating for PCB.
-- Peelable Mask for Conformal Coating Services
Peelable mask can be used on the contacts and cover the bottom of the insulator housing.
When we decide to use peelable mask for PCB conformal coating we should consider the
weakness of it. It fills every opening and can leave residual material after removal on fine
pitch connectors.
-- UV Curing Peelable Mask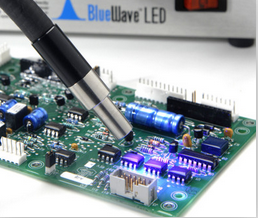 UV curing peelable is easier to be cured within seconds if we use long wave UV light or with
lamps combining short. UV curing peelable mask could cover around the bottom of connectors
and avoiding conformal coatings bleeding into contact areas when do conformal coating for PCB .
-- Masking Tape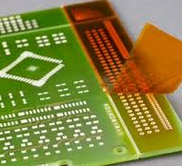 As one of the best known method for protecting components of PCB Conformal Coating, the
typically material of the masking tape is polymide which can keep out temperature rise during
UV or heat curing. But its application can be labor intensive. In order to improve labor cost-effective,
we could precut masking tapes before ready for Conformal Coatings.
How to Choose Conformal Coatings Material?
For PCB conformal coating, the most competitive options are materials based on: Silicone
Conformal Coating, Acrylic Conformal Coating, Epoxie Conformal Coating, Urethane Conformal
Coating, Parxylenes Conformal Coating.
-- Silicone Conformal Coating
Silicone conformal coating range from elastoplastic (tough, abrasion-resistant)to soft, elastomeric
(stress-relieving) materials.
They possess the following characteristics:
· Heat cure or RTV cure
· Usefulness over a very wide temperature range
· Good moisture and humidity resistance
· Processing versatility
· Easy repairability
· Low toxicity
-- Acrylic Conformal Coating
Acrylic as a solvent-based PCB conformal coating, its advantage are easily repaired, low
cost and tough, hard and transparentand good pot life and short drying times, low moisture
absorption and etc.
Weakness are lacked stress relieving capability and safety concerns should be considered
when use solvent usage.
-- Epoxy Conformal Coating
Epoxy conformal coating's advantages are hard, opaque and could prevent the effects of moisture,
could possess awesome chemical and abrasion resistance.
Weakness: can cause stress on components during extreme temperature.
-- Urethane Conformal Coating
Advantages of urethane conformal coatings are hard, tough, and could resist the solvents very well,
could offer good low temperature flexibility.
Weakness: limited extreme temperature capability and lack of repairability.
-- Parxylenes Conformal Coating
Advantages : very uniform and yield excellent pin coverage.
Weakness : high cost, sensitiety to contaminants. require vacuum application technique.
4 Methods You Must Know Bysco's Conformal Coatings Application for PCB in China.
-- Dip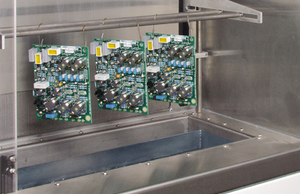 We will firstly completely sealed the assembled PCB, then dip PCB in a tank of liquid conformal
coating material and withdrawn. This PCB conformal coating application method make sure uniform
coverage and film thickness.
-- Brush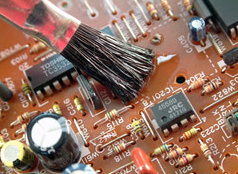 Our operator will brush the conformal coatings on the lead of the connector and avoid coating
into the contact area and they will performed carefully to prevent the formation of bubbles and
to reduce the risk of wicking.
-- Dispense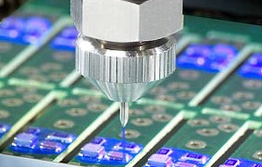 The dispense method can be done by hand or robotic equipment which include a dispensing
needle to creat a bead by forcing the material. And it will make sure that the leads are covered
with conformal coatings but the coating does not bleeding into the contact area when do
conformal coating for PCB. If UV or heat curing could be combined with the system of the
automated equipment, the method of Dispense could be more useful.
-- Spray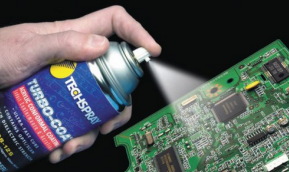 1. Mask the connector and Sockets and Contact areas;
2. Spray Conformal Coatings Material on the Assemblies;
3. Place assemblies on fixturing for curing at curing room;
4. Choose heat or UV curing by PCB Conformal Coating material to curing.
Please free contact with us if you interested our PCB Conformal Coating Service. sale@chinapcba.com.