Home > Services
BGA Assembly, BGA Assembly Process
Would you like to design electronic equipment with BGA package parts, but you consider
BGA package parts with BGA soldering risky? Or you can not find good manufacturers to
manufacture BGA PCB and BGA stencil and BGA assembly in China?
How to Solder BGA Package Parts and Ensure The Highest Quality BGA Soldering of BGA
Assembly?
-- High Precision BGA Stencil For BGA Assembly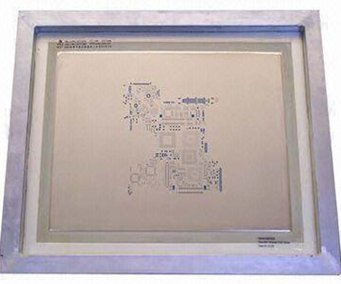 1. Stencil Type: lasercut (mostly made from stainless steel) or electroformed stencils (Nickel)
should be preferred.
2. Stencil aperture and the stencil thickness determine BGA soldering paste volume.
3. High prececision BGA stencil thickness has to be matched to the needs of all BGA package
parts on the PCB.
For instance, Infinion brand BGA is recommended to use 100 - 150 µm thick stencils.
4. Stencil apertures should be circular shape. The aperture diameter should be the same as
the metal pad diameter on the PCB or slightly above.
-- High Quality BGA Soldering Paste For BGA Assembly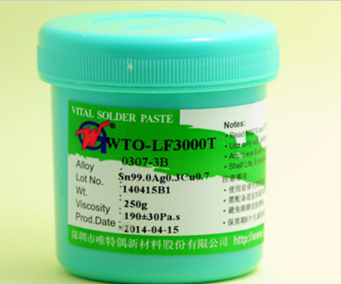 1. "no-clean" BGA soldering paste is preferred.
2. BGA soldering paste must be suitable for printing the BGA stencil aperture dimensions.
3. Usually, we use famous BGA solder paste brand for BGA package parts soldering in China,
like WTO.
4. You also could specific BGA soldering paste for your project.
-- BGA Package Parts Placement For BGA Assembly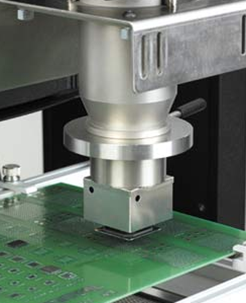 1. Must be placed accurately according to their geometry before BGA soldering.
2. Ensure the identification of the packages by the vision system.
3. Accurate set placement force.
-- BGA Soldering For BGA Assembly
1. BGA Soldering determines the highest quality of BGA assembly.
2. Optimizing the thermal profile as a preliminary yet critical step in the BGA assembly process
that analyze in a detail manner your PCB files, BGA package parts data sheets, BGA size and
ball material composition (leaded or lead-free); For large BGA sizes, the thermal profile is
optimized by localizing internal BGA heating to prevent a void.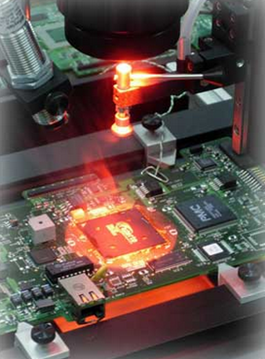 -- Reflow BGA Soldering Processes For BGA Assembly

• Forced convection

• Vapour phase
• I
nfrared (with restrictions)
-- Reflow BGA Soldering Options For BGA Assembly
• Tin-based, lead free solder paste (recommended method).
• Traditional lead-bearing solder pastes (such as 63Sn37Pb).
-- Using IPC Class II inspection standards we ensure the void is below 25 percent of the
total solder-ball diameter.
Bysco offers the entire family of BGA packaging assembly:
Package Configurations
FBGA LFBGA, TFBGA, VFBGA, WFBGA, UFBGA
FLGA TFLGA, VFLGA, WFLGA
PBGA PBGA, PBGA-H, PBGA-MD
Extremely Thin Array Packages XFGBA, XFLGA, X1FLG
-- X-Ray Inspections
To discover soldering defects, such as paste bridging and insufficient ball melting, as a result
of the BGA assembly processes, there is help you learn more about BGA reball.