Home > Services
QFN and DFN Assembly
How to Ensure QFN and DFN Assembly Quality?
1. High Quality Soldering Stencil
Stencil thickness and aperture determines the amount of solder paste deposited onto the PCB pad.
2. High Quality Soldering Paste
Solder paste is one of the important materials in the QFN and DFN assembly process.
3. Components Placement
Our placement machine is equipped with optical recognition systems for pick and place accurately.
4. Soldering
Soldering temperature is most important in reflow soldering of QFN and DFN and it depend upon
the solder paste used.
5. Inspection
To verify any open or short circuit by X-ray inspection.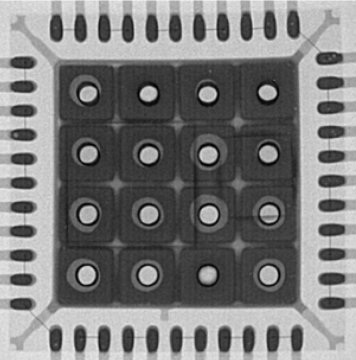 Bysco could assemble Quad Flat No-Lead (QFN) and Dual Flat No-Lead (DFN) package offering
includes QFNs, QFNp, VQFN, WQFN, UQFN, XQFN, QFNp-dr and QFNs-mr.